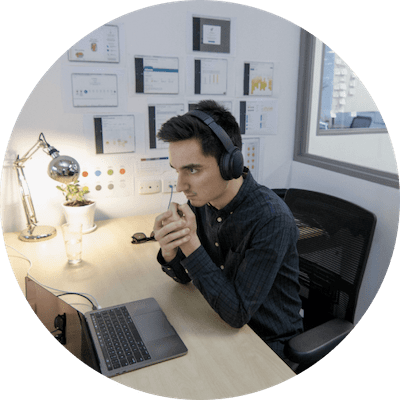 An icon designer in
his natural habitat 😀
Hello friend!
My name is Philip. I'm a web designer and Loaf is my passion project!
For over a year I've been hard at work creating hundreds of premium animated icons and a tool that lets you easily customise them.
In the hands of a good web designer, animation is a powerful tool that can really elevate the projects you are working on. This is exactly what Loaf is for. It's an app which makes it super easy to edit and adjust animated SVG icons.
SVG and CSS are just the greatest so if you want to have a chat, don't be shy! Shoot me an email (hello@getloaf.io) or let's chat on Twitter!
See ya around! 👋
Philip